Helping recovery & coordinating volunteers in Lismore and Villages in the aftermath of the March 2017 floods. Lismore Helping Hands and the Lismore Chamber of Commerce in consultation with a host of community organisations.
---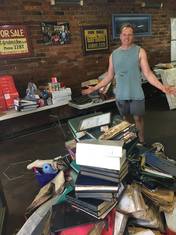 Tweets by @lishelpinghands
Organizers
I Want to Give
Donate Money

Money is the most flexible donation you can make to a recovering area. *

Donate Items

List what you can give and we will contact you once a match is made.
* You will be directed off-site to donate money. Your money is not handled by Recovers. It is handled by community organizers or outside charities, and the payment platform they use to accept your donation.
×
We're Sorry!
Recovers.org is no longer accepting needs, volunteers, or donation items at this site.